Bull & Bear Markets: A Timeline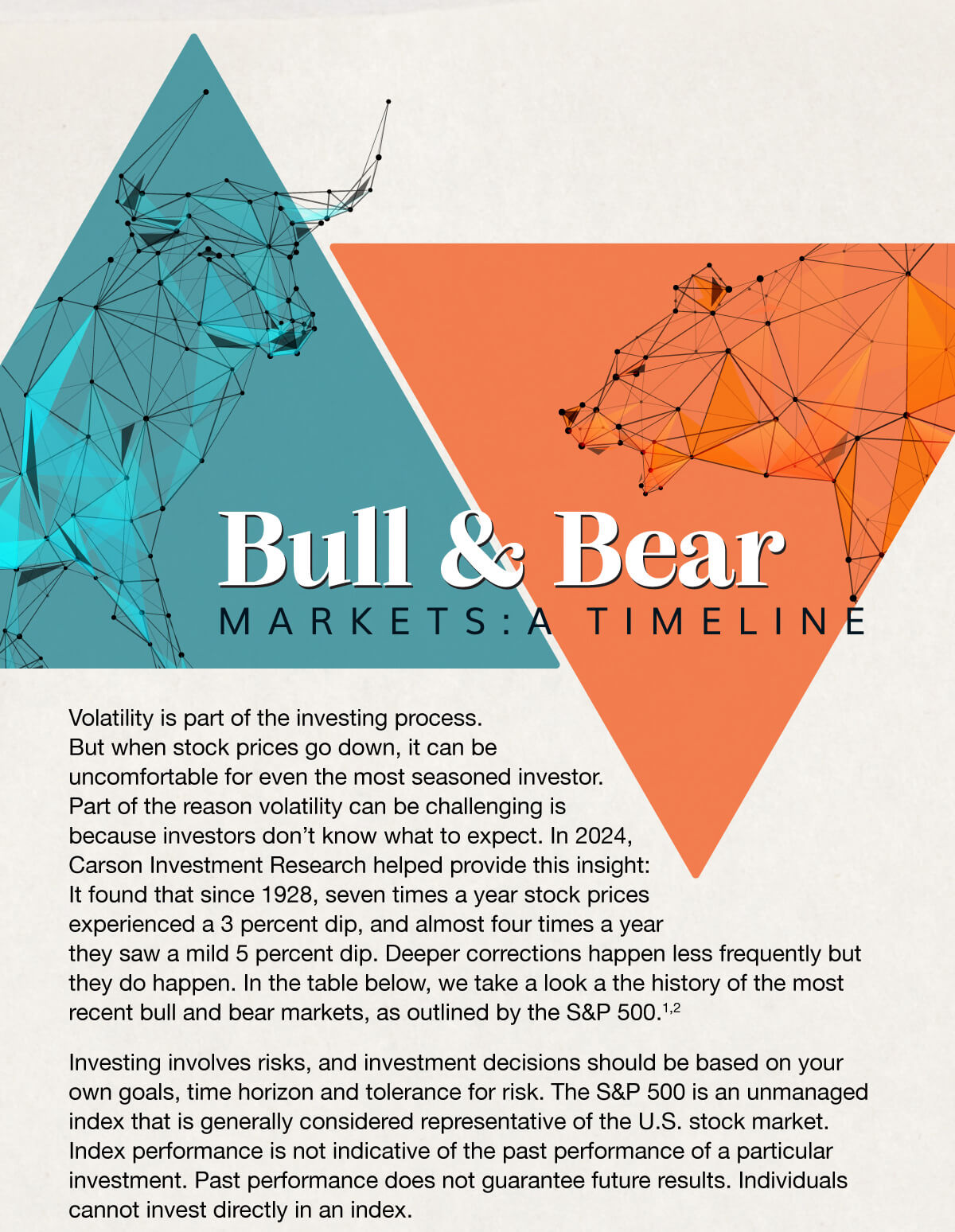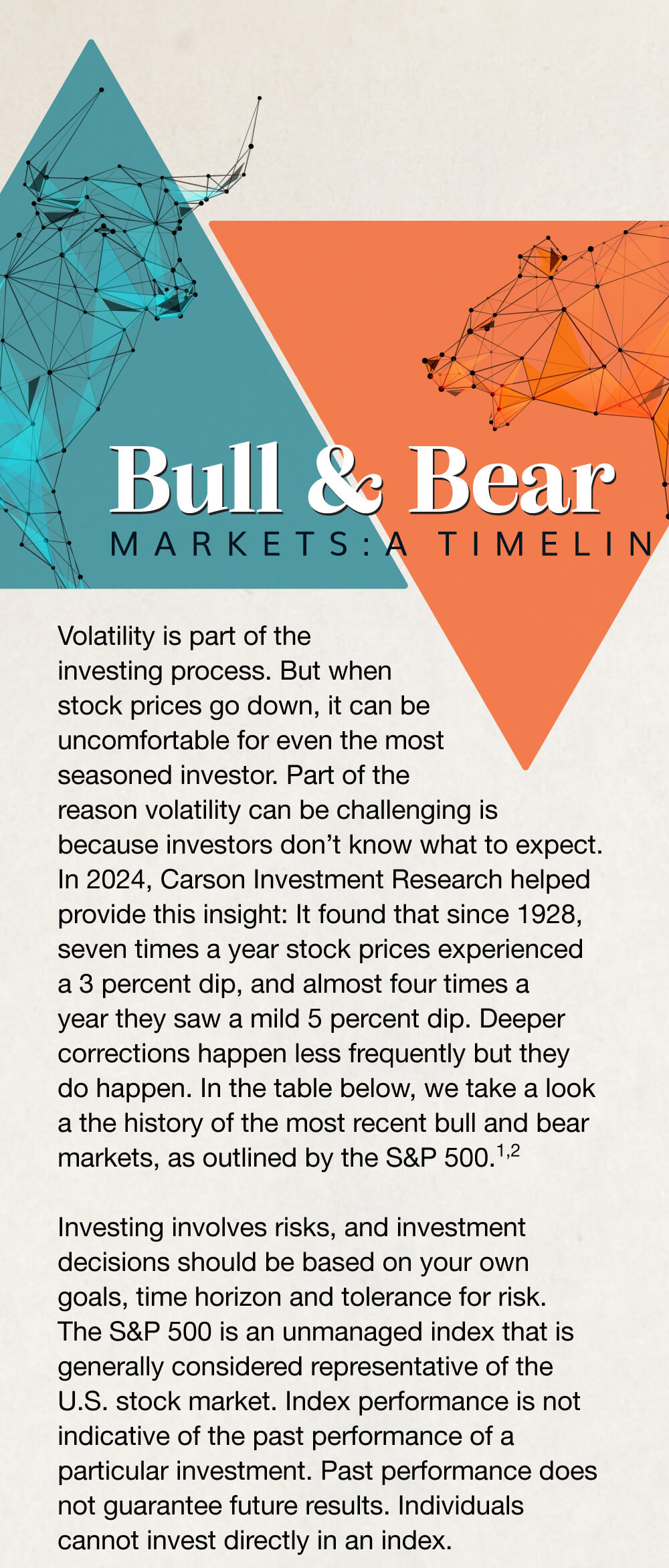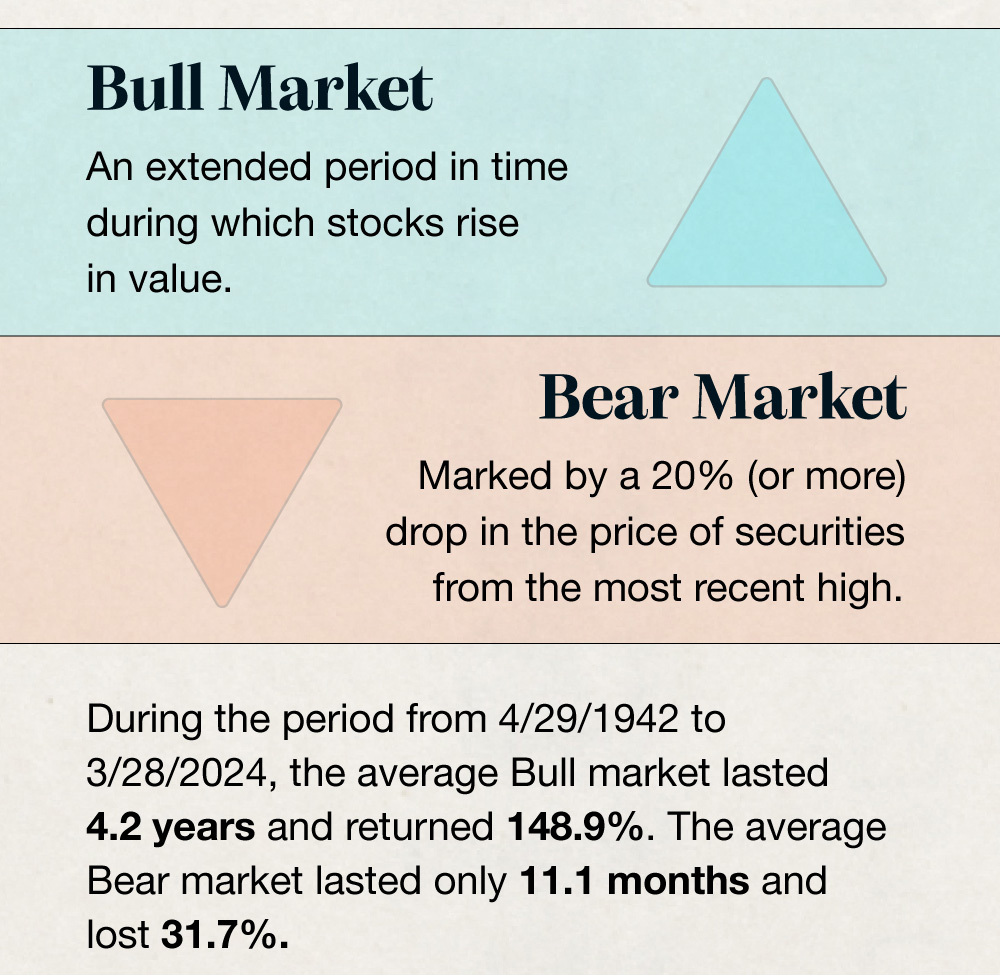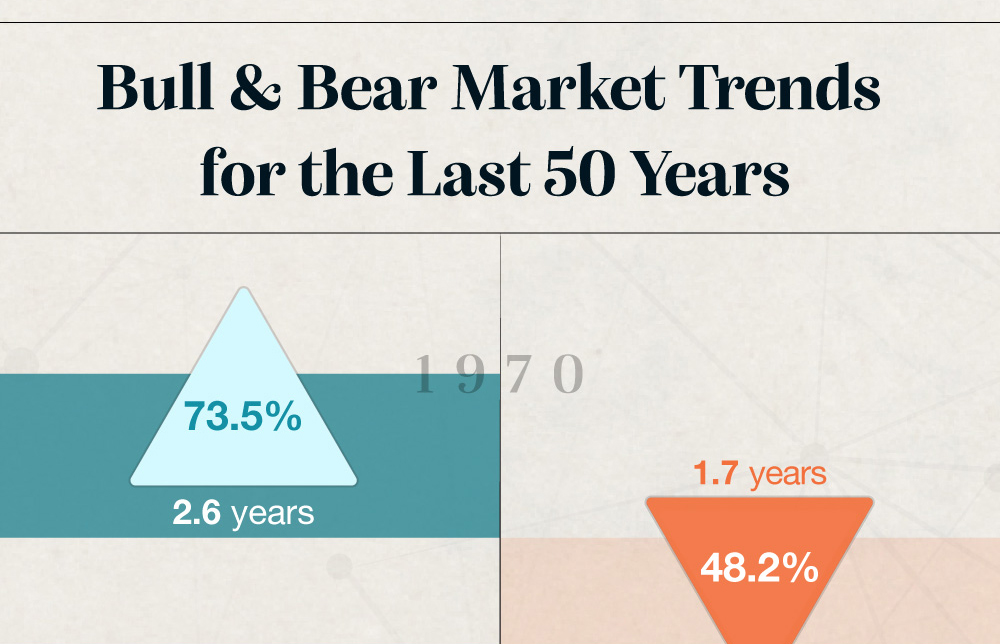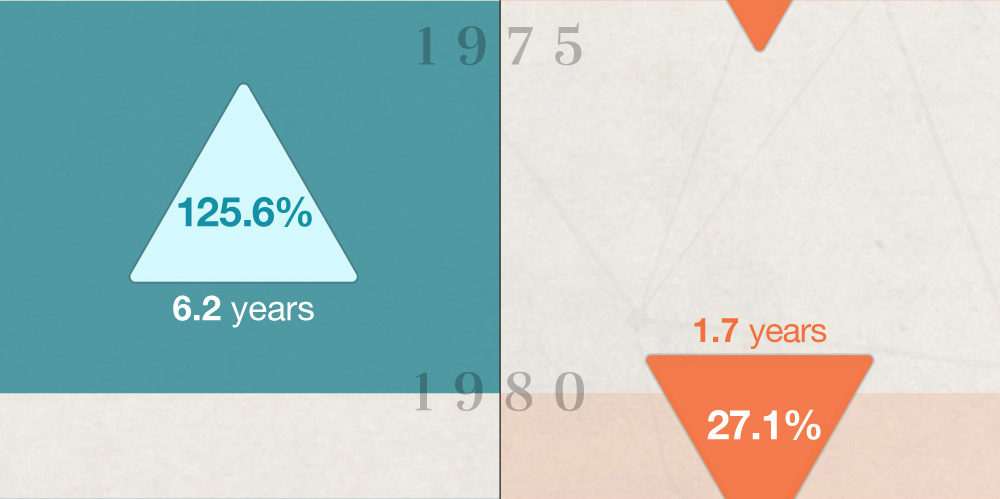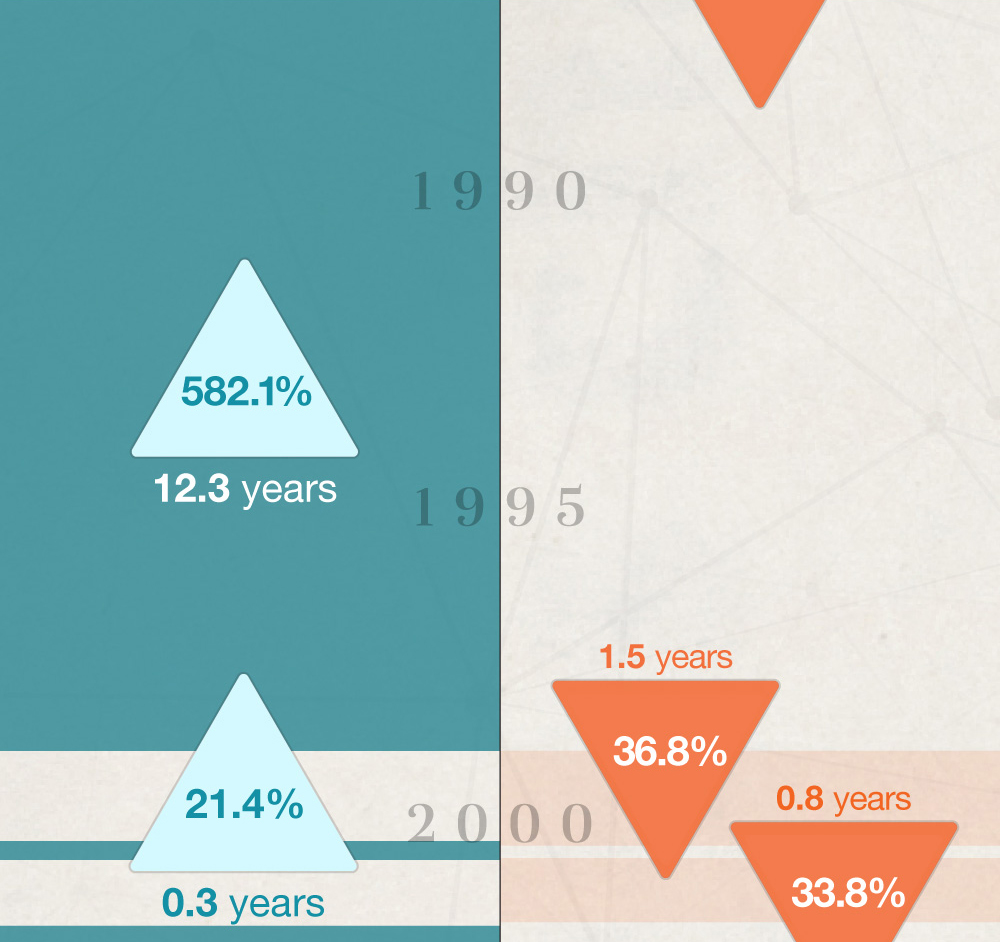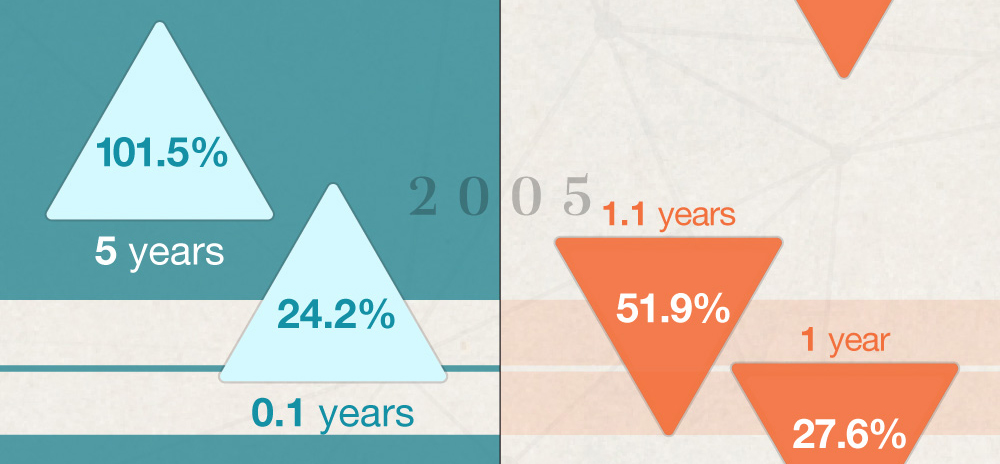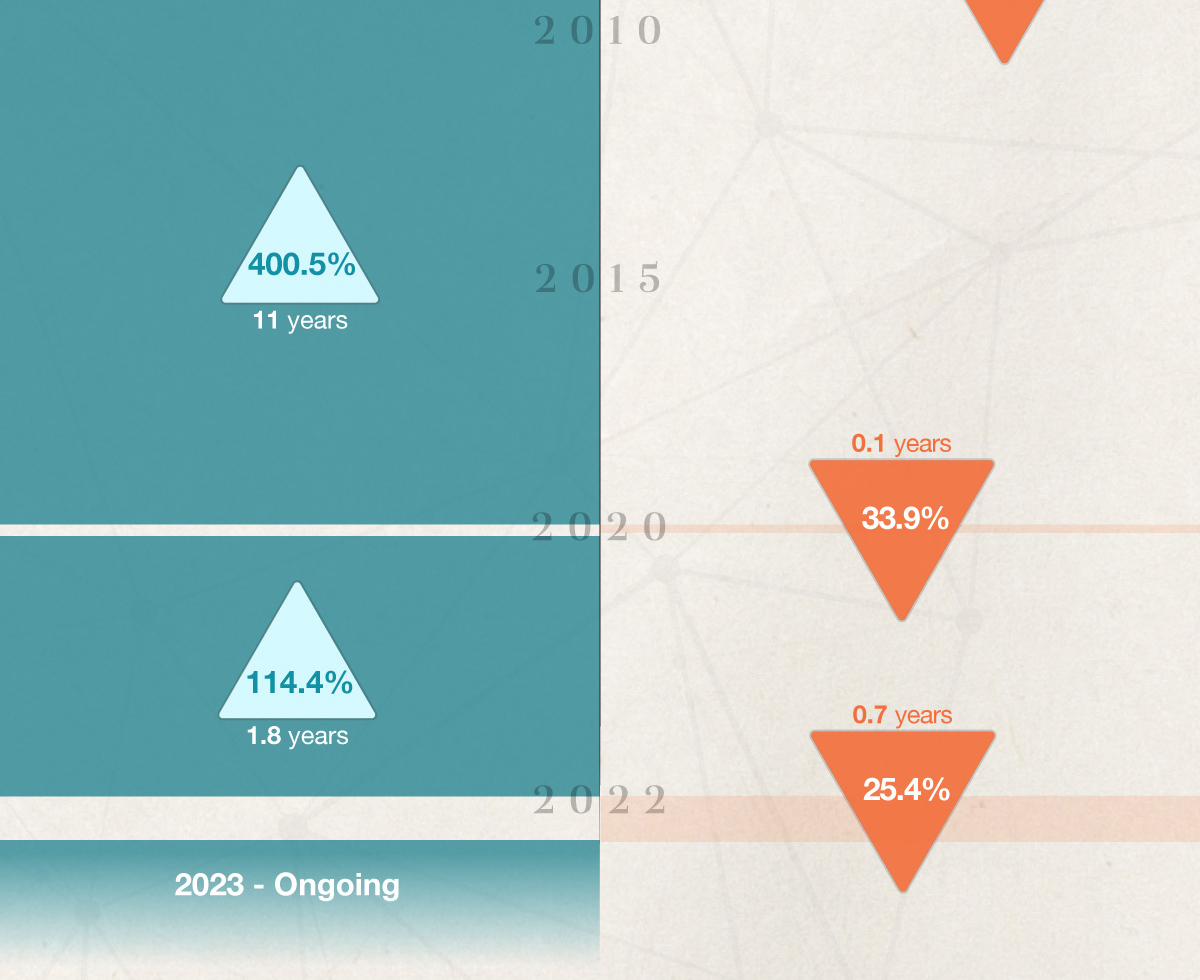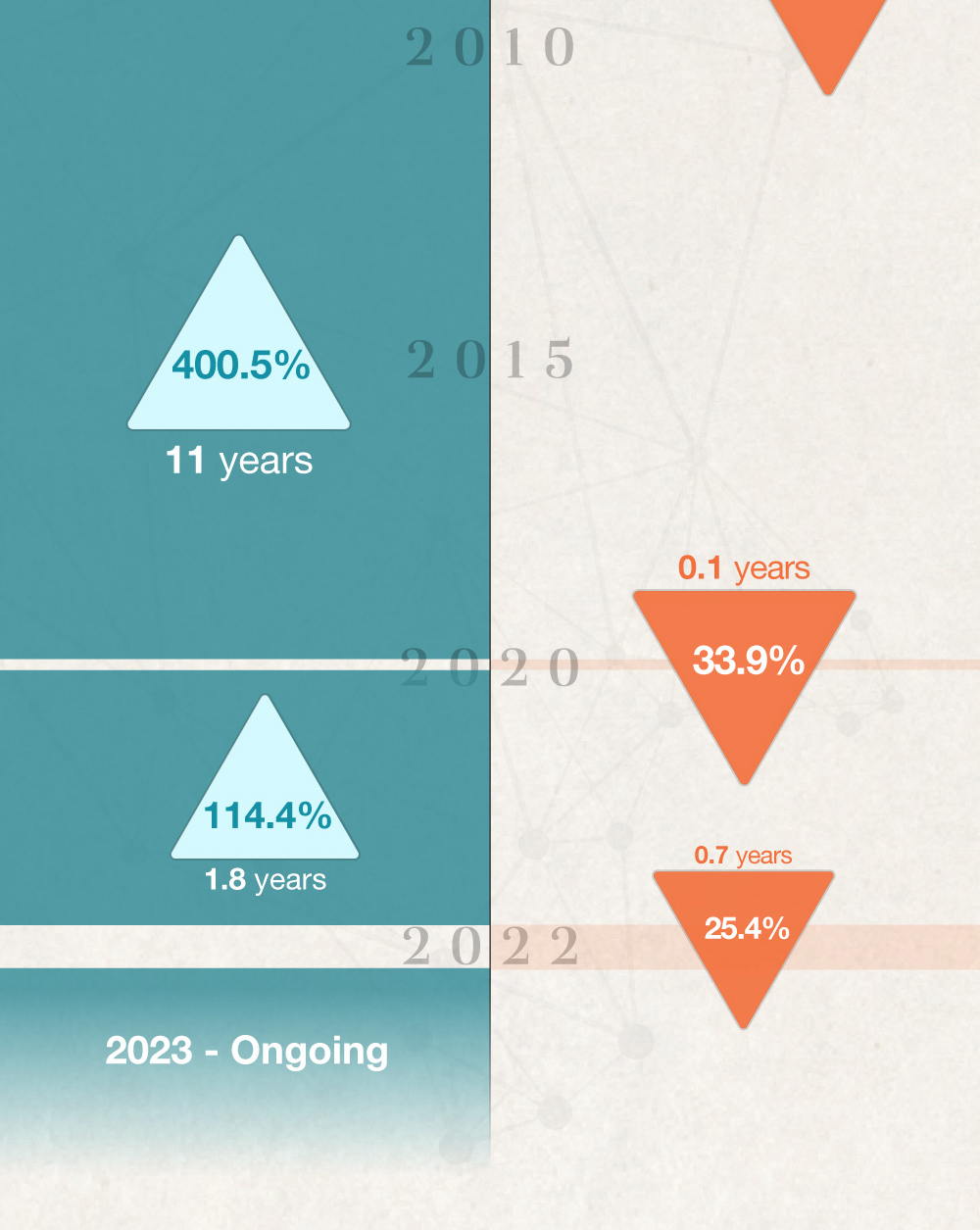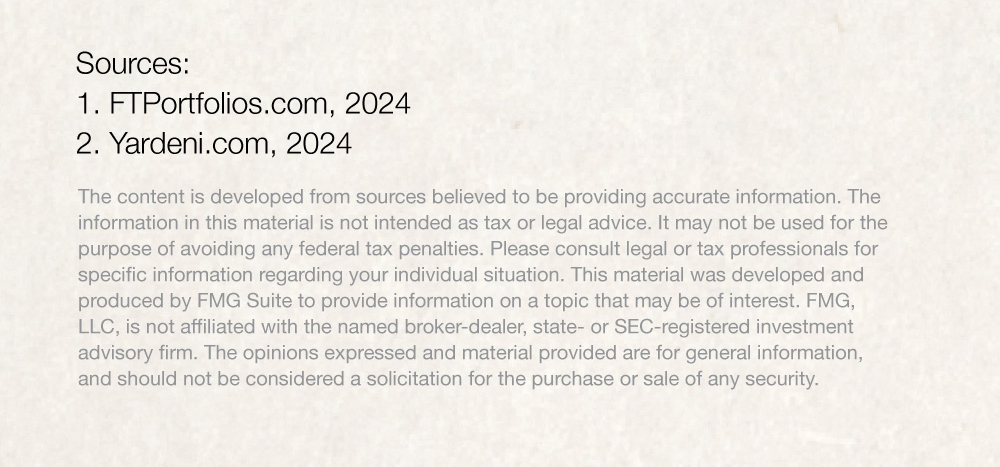 Related Content
How to help determine life insurance needs to provide for your family after you pass away.
You face a risk for which the market does not compensate you, that can not be easily reduced through diversification.
Drinking may be a "rite of passage" for teens, but when it occurs in your home you may be held responsible for their actions.